The Register's Research Library: In-depth reports on technology & how it relates to you and your business. Hardware, software, infrastructure, applications and approaches that give you the edge.
Explore
Pick a topic to learn more …
Newest Papers
The latest research …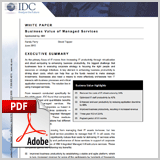 – How to enhance business productivity while driving down costs
An IDC study shows how companies using IBM Managed Services gained significant benefits.
October 2014
More about: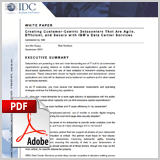 Discussing the types of services IT organizations can leverage to ensure that their data centers are the key to business expansion.
October 2014
More about:
Log in / Register
in order to download ...

Sign up for an account.
Most Popular
interesting to people like you …