The Register's Research Library: In-depth reports on technology & how it relates to you and your business. Hardware, software, infrastructure, applications and approaches that give you the edge.
Explore
Pick a topic to learn more …
Newest Papers
The latest research …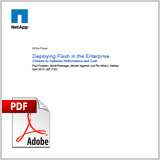 – Choices to optimise performance and cost
A solution to address storage challenges based on performance needs, capacity requirements, working set size, budget, and data protection objectives
September 2014
More about: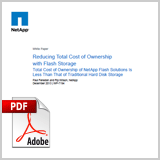 – TCO of NetApp flash solutions is less than traditional hard disk storage
Demonstrating how deployment of flash storage can translate into a lower TCO than that provided by traditional hard disks.
September 2014
More about: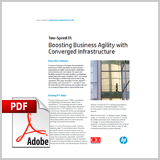 – with Converged Infrastructure
Traditional infrastructure can no longer deliver the application agility that business decision makers expect and need.
September 2014
More about:
Log in / Register
in order to download ...

Sign up for an account.
Most Popular
interesting to people like you …