The Register's Research Library: In-depth reports on technology & how it relates to you and your business. Hardware, software, infrastructure, applications and approaches that give you the edge.
Explore
Pick a topic to learn more …
Newest Papers
The latest research …
– Threat protection for highly available services
Distributed denial of service (DDoS) attacks have grown dramatically in frequency, size and complexity. Learn how to combat this rising threat.
December 2014
More about: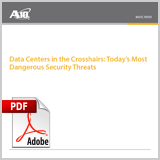 – Data Centres in the crosshairs
This paper describes the impact of data centre threats and it reveals the latest methods, tools and techniques used by attackers to exploit data centre resources.
December 2014
More about:
– Ensure that your vendor can scale
With increasing frequency and scale, some of the world's largest data center and network operators are suffering from crippling Distributed Denial of Service (DDoS) attacks.
December 2014
More about: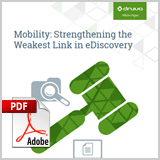 – Reducing both litigation risk and cost
A guide for IT and legal professionals looking for how to leverage technology to address eDiscovery issues
December 2014
More about: