The Register's Research Library: In-depth reports on technology & how it relates to you and your business. Hardware, software, infrastructure, applications and approaches that give you the edge.
Explore
Pick a topic to learn more …
Newest Papers
The latest research …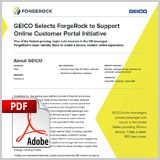 One of the fastest-growing major auto insurers in the US leverages ForgeRock's Open Identity Stack to create a secure, modern online experience
October 2015
More about:
Toyota needed to deliver simple and secure identity and access management to their customers and their cars for seamless access to personalized telematics services.
October 2015
More about: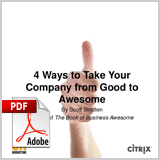 Scott Stratten is an expert on helping companies become awesome by being customer-focused.
October 2015
More about: