The Register's Research Library: In-depth reports on technology & how it relates to you and your business. Hardware, software, infrastructure, applications and approaches that give you the edge.
Explore
Pick a topic to learn more …
Newest Papers
The latest research …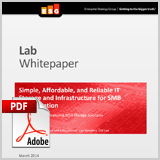 – HP Simply StoreIT featuring HP MSA
Helping SMBs reduce costs and improve operations by quickly and easily adding storage that is optimized for server virtualization to their IT infrastructure deployments.
July 2014
More about: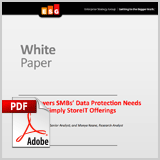 – ESG data protection thought-leadership analyst brief
Describing the needs of small and medium-sized businesses (SMBs) for enterprise-quality data protection right-sized for them.
July 2014
More about: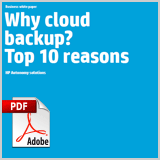 Combining the latest advancements in disk-based backup with secure, integrated, cloud technologies offer organizations fast and assured recovery of their critical enterprise data.
July 2014
More about: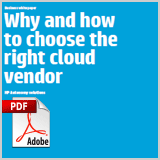 – Gain accessibility, visibility, and control
The benefits of cloud-based storage in your processes. Eliminate onsite, disk-based backup and archiving in favor of cloud-based data protection.
July 2014
More about: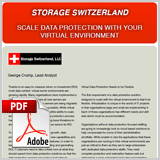 – Providing safety every step of the way
To scale at the rate of virtualization growth, data protection solutions need to adopt new capabilities and simplify current features.
July 2014
More about:
Log in / Register
in order to download ...

Sign up for an account.
Most Popular
interesting to people like you …