The Register's Research Library: In-depth reports on technology & how it relates to you and your business. Hardware, software, infrastructure, applications and approaches that give you the edge.
Mimecast Whitepapers
2 papers available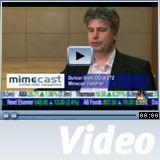 – Interview with Duncan Scott, CIO of DTZ
Duncan Scott, CIO of DTZ, talks about the company's global email project and how Mimecast has helped it with its challenges operating as a multinational business.
April 2009
More about: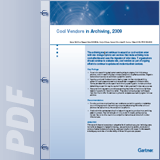 – Make archiving more cost-effective and ease the storage headache
Make archiving more cost-effective and ease the storage headache. Download this research to find out more
March 2009
More about: