The Register's Research Library: In-depth reports on technology & how it relates to you and your business. Hardware, software, infrastructure, applications and approaches that give you the edge.
Microsoft Business Intelligence
2 papers available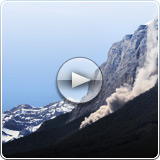 – Information management: Is IT being asked the impossible?
Given today's economic background, organisations of all shapes and sizes are recognising they can no longer just spend money on new technology.
January 2012
More about: